Collegiate Peaks Bank Press Release Media
Contact: Paul Suter @ Suter Media Relations
720-771-9093 or sutercomm@aol.com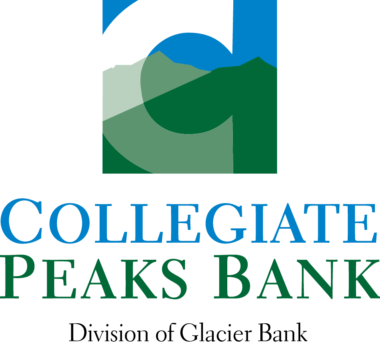 MDCC is Happy to Announce a New Member to the Young Professionals Board
Greenwood Village, CO (April 2020) – Collegiate Peaks Bank, Division of Glacier Bank, is pleased to announce that Dre Hall an assistant vice president/commercial lending with Collegiate Peaks Bank has joined the Maria Droste Counseling Center's Young Professionals Board (YPB).
As a YPB member, Dre will have the opportunity and obligation to support the growth and sustainability of the organization.
"Being on the YPB will also allow me to grow more professionally and personally by being tasked along with all board members to establish goals and projects that will be accomplished throughout the year to strengthen the community in which the Maria Droste Counseling Center serves," said Dre. "I am fully committed and dedicated to their mission and I am looking forward to making a difference."
The Maria Droste Counseling Center helps individuals and families overcome obstacles, heal from emotional trauma and distress, and achieve personal growth and satisfaction in their lives. In addition to therapy for individuals and children, the organization provides marriage counseling, family therapy, addiction counseling, grief counseling, and stress management. More information is available at www.mariadroste.org.
Collegiate Peaks Bank is committed to supporting the communities it serves and has made it an important part of the company culture. The bank's employees donate their time and effort to causes that help to build a strong community spirit and contribute to the success of the businesses, organizations and individuals around them.
Our Bank was founded in the mid 1980's by a group of local Community Members in Buena Vista, Colorado. The Bank was acquired by Glacier Bancorp, Inc. on February 1, 2018. The bank is now a division of Glacier Bank, a regional bank holding company which is ranked ninth in the nation for best large publicly traded bank in America by Forbes Magazine. Glacier Bank provides commercial banking services in 114 communities through 181 banking offices.
Collegiate Peaks Bank continues to cultivate strong relationships within the communities we live and work by emphasizing personalized service combined with the full resources of a larger banking organization.
More information regarding Collegiate Peaks Bank is available at www.collegiatepeaksbank.com.
Stay updated
Maria Droste sends out monthly updates on events, helpful wellness blog posts and more. Subscribe today and stay up with all that's happening at MDCC!
Want to join us?
We are always working to expand our services through volunteer activities, events and other efforts. We welcome you to join us!