Dear Friends,I wanted to reach out and connect with you during this critical and uncertain time. I hope everyone in your family is doing ok. I know a lot of your businesses have been impacted and some of you may be facing unemployment and other hardships.We're here for you and your family. If there's anything I can do to help support you at this time, please don't hesitate to reach out.As for Maria Droste, we are working harder than ever to reach our clients with our resources stretched desperately thin:We are taking bold steps to make our services as available as possible in this trying time:
All of our staff, therapists, interns, and fellows are well and most are fully remote.
We are reaching out on social media with mental health advice. Find and Like/Follow us on Facebook and Instagram, and share our tips with others.
As of March 16th, we implemented a new telehealth platform to continue to reach our clients where they already are. Our Access Center (303-867-4600) is accepting new clients and will assist in the telehealth process.
Of those we serve, we are seeing good and growing engagement with this new mode of service delivery as we work with our partners to bring telehealth to our clients. However, our seniors remain our most vulnerable to isolation and the threat of the virus. And, for many of our families, their histories of trauma and challenges accessing basic needs necessitate their continued access to mental health services.
Financially, we are going to face difficulties within the next few weeks. I myself have cut my hours already and we face staff reductions in the very near term.As you know, our Spring Blossoms gala is essential to our year's financial plan and now is moved back into September and our December Colorado Gives Campaign is months off.However, our board has stepped up to match donations up to $5,000 between now and the end of April. Please help us achieve this Board match of $5,000. Our mental health services are more important than ever.Take care of yourselves and your family.Best,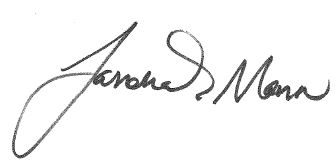 Dr. Sandra Mann, CEO Donate Today
Stay updated
Maria Droste posts regularly on helpful mental health and wellness subjects like the one you just read. We send these out in our monthly newsletter. Subscribe today and get informative reads like this sent straight to your inbox.
Need Help?
If you would like to speak to a therapist about this subject, or about any other issue you may be experiencing, contact the Maria Droste Access Center at 303-867-4600.